Team Gullit Wins Dutch Championship
Date:

5 June 2022

Read time:

1 min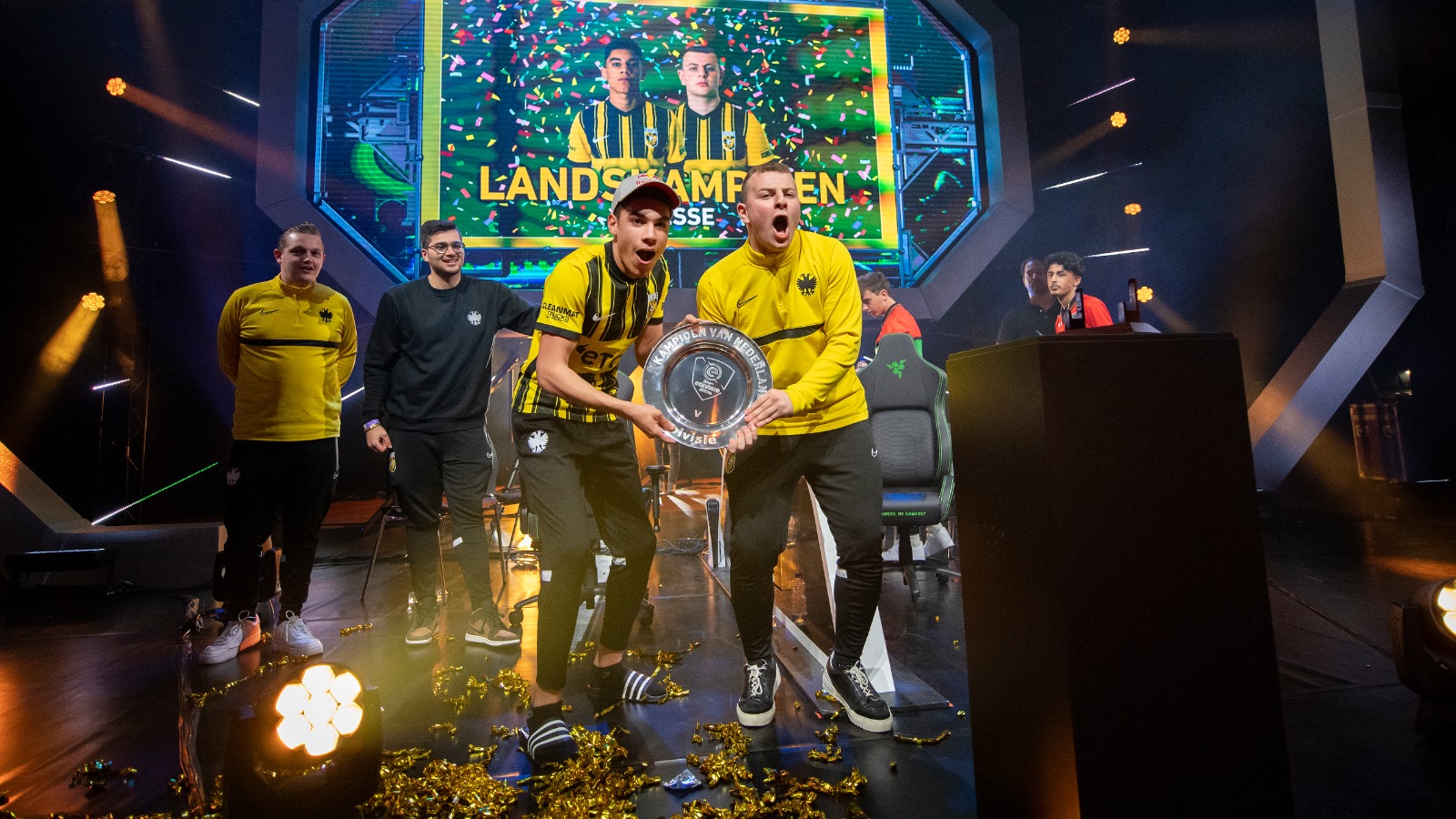 AMSTERDAM, June 5, 2022 - Team Gullit players Levi de Weerd and Manuel Bachoore today crowned themselves as Dutch champions, representing Vitesse Arnhem. After leading the league for the whole season, the two youngsters went on to win the eDivisie Finals — securing €25.000 and tickets for the FIFAe World Cup Playoffs.
The title marks the first-ever esports title for Vitesse and the second Dutch Championship for Team Gullit. Vitesse and Team Gullit have worked together since 2020 and just fell short in the first season working together — Levi and Renzo finished second in the league. This year, the team once again consisted solely of Team Gullit members and featured Levi, Manuel, Coach Renzo and third player Giovanni. For all the members, this is the first domestic title.
Levi and Manuel have won tickets for the FIFAe World Cup Playoffs, but both players already secured theirs by finishing in the TOP-16 in Europe West during the FIFA 22 Global Series. The Playoffs take place June 30 - July 3 in London and features the world's best 128 FIFA players.
Domestic success
Team Gullit already won the Dutch Championship back in 2019, when Dani Visser won the trophy in his first competitive season.