---
Team Gullit's Olle Arbin Wins ePremier League
Date:

26 March 2023

Read time:

1 min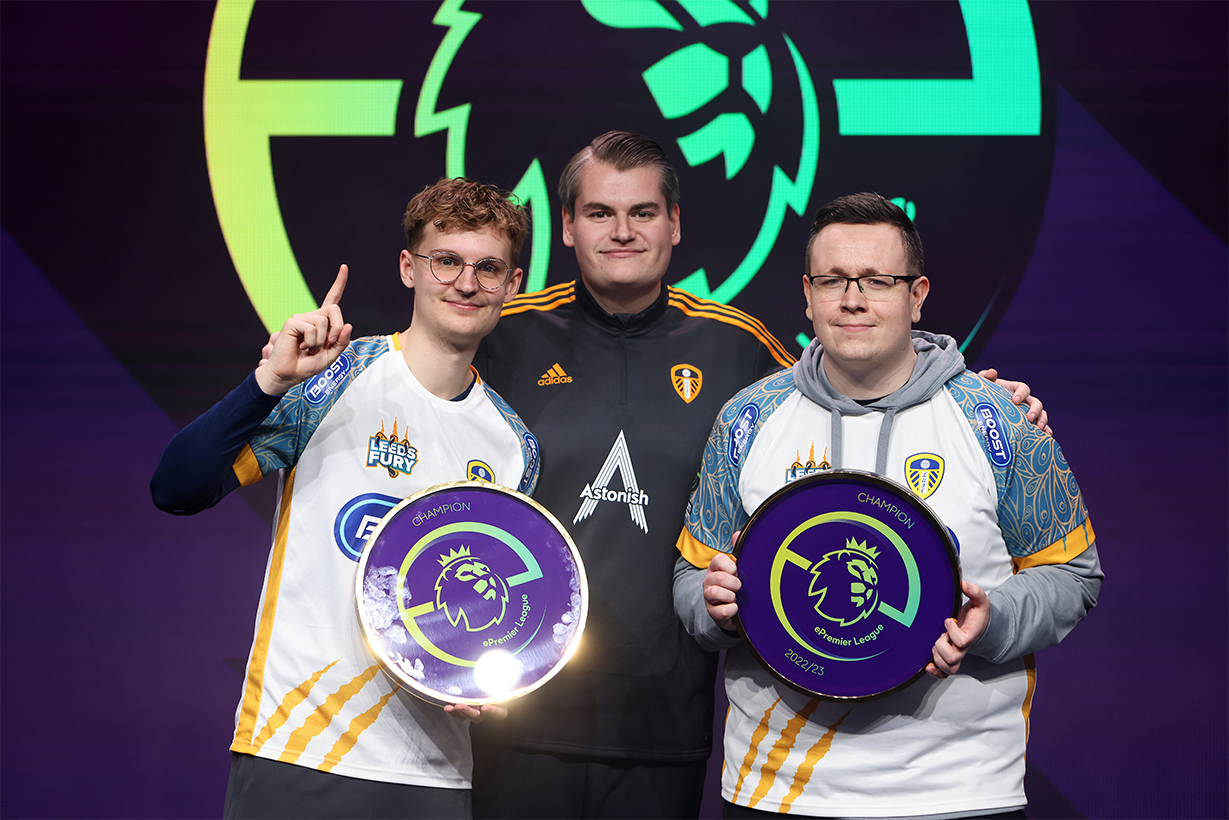 London, March 26, 2023 - TG.NIP player Olle Arbin today crowned himself as the ePremier League champion, representing Leeds United. After making it through the group stage on Saturday, the Swedish player, his teammate Tom Stokes and Team Gullit coach Jelte Golbach, went on to win the tournament — securing £30.000 and tickets for the FIFAe World Cup Playoffs.
The ePremier League marks the first esports trophy for Leeds United and the first international domestic league win for Team Gullit after already winning the Dutch Championship twice. Olle and Team Gullit have worked towards this goal together since FIFA 21, where they just fell short that year — Olle lost the grand final of the ePremier League on penalties.
After having already qualified for the FIFAe Club World Cup later this year by winning the EA Sports Cup with Levi de Weerd and coach Renzo, Olle now secured a ticket for the FIFAe World Cup Playoffs as well. The tournament will take place at the end of the season and will be the way to earn a ticket for the official FIFAe World Cup.