---
Team Gullit Again Wins Dutch Championship
Date:

6 May 2023

Read time:

1 min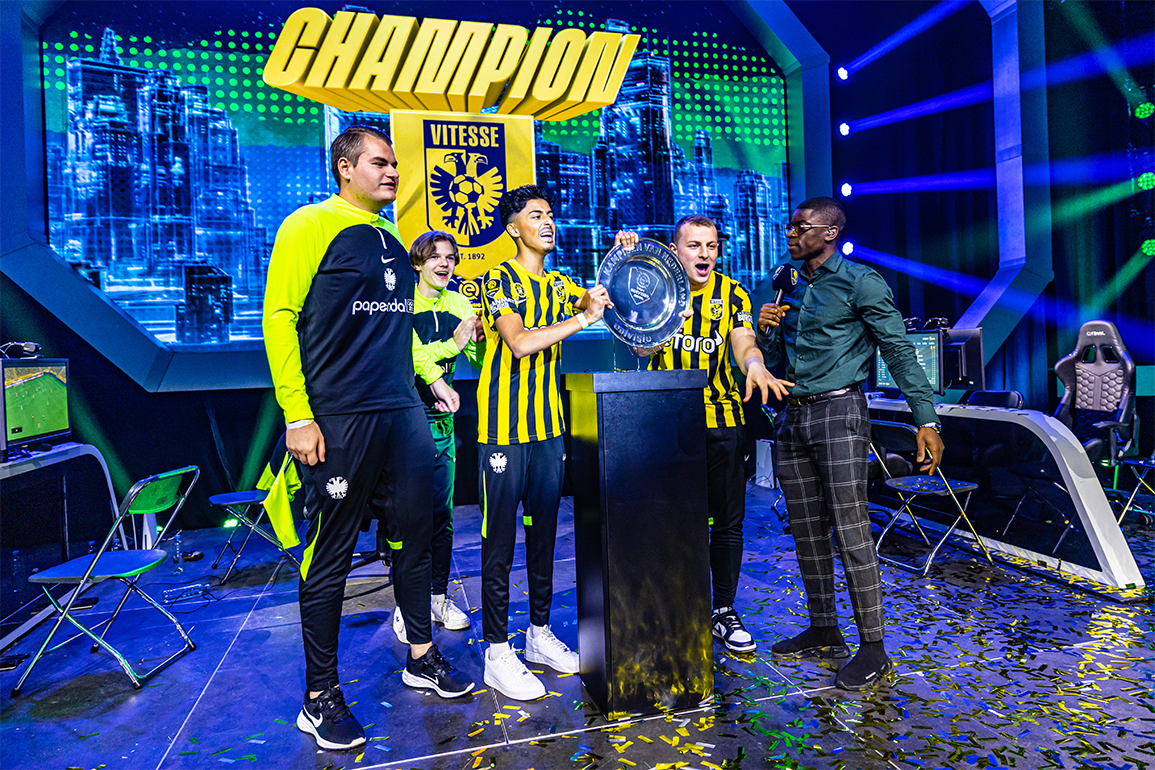 AMSTERDAM, May 6, 2023 - Team Gullit player Manuel Bachoore and Damian Sitaram today crowned themselves as Dutch champions, representing Vitesse Arnhem. After placing first in the regular season, the two players went on to win the eDivisie Finals — securing €20.000 and tickets for the FIFAe World Cup Playoffs.
The title marks the second domestic esports title for Vitesse and the third Dutch Championship for Team Gullit. Vitesse and Team Gullit have worked together since 2020 and won the eDivisie on FIFA 22 as well. This year, Manuel Bachoore stayed at the Arnhem-based club and was joined by Damian Sitaram, after Levi de Weerd made the move to AFC Ajax. It is the third time Manuel lifts this trophy.
Manuel and Damian have won tickets for the FIFAe World Cup Playoffs, where the best 128 FIFA players in the world battle it out for a FIFAe World Cup ticket. The location and date is still to be announced.
Domestic success
Team Gullit already won the Dutch Championship back in 2019, when Dani Visser won the trophy in his first competitive season, and during the FIFA 22 season with Vitesse.