---
Team Gullit's Clash: Watch here Live!
Date:

20 November 2023

Read time:

1 min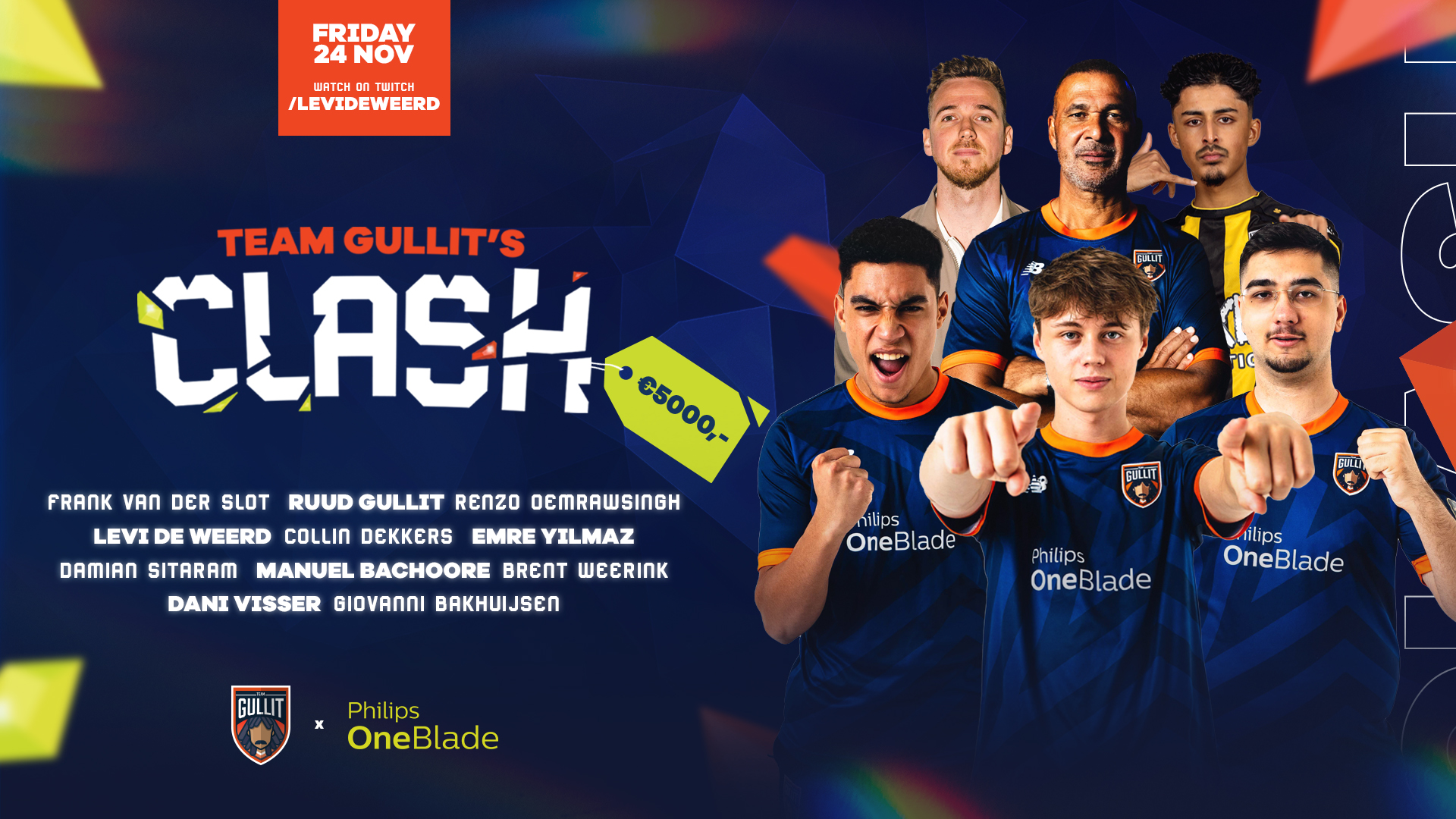 On friday the 24th of November Team Gullit, together with our partner Philips OneBlade, will be hosting Team Gullit's Clash. Eight players will be battling against each other in EA FC 24, with a total prize pool of 5000 euro's. The tournament will be livestreamed on Twitch and hosted by none other than Ruud Gullit, Frank Slotta, and Renzo Oemrawsingh.
The livestream will be available on friday November 24th 4:45 PM GMT +1 and will be broadcast in Dutch.