---
Team Gullit and Samsung Open Pop-up Store
Date:

5 April 2022

Read time:

1 min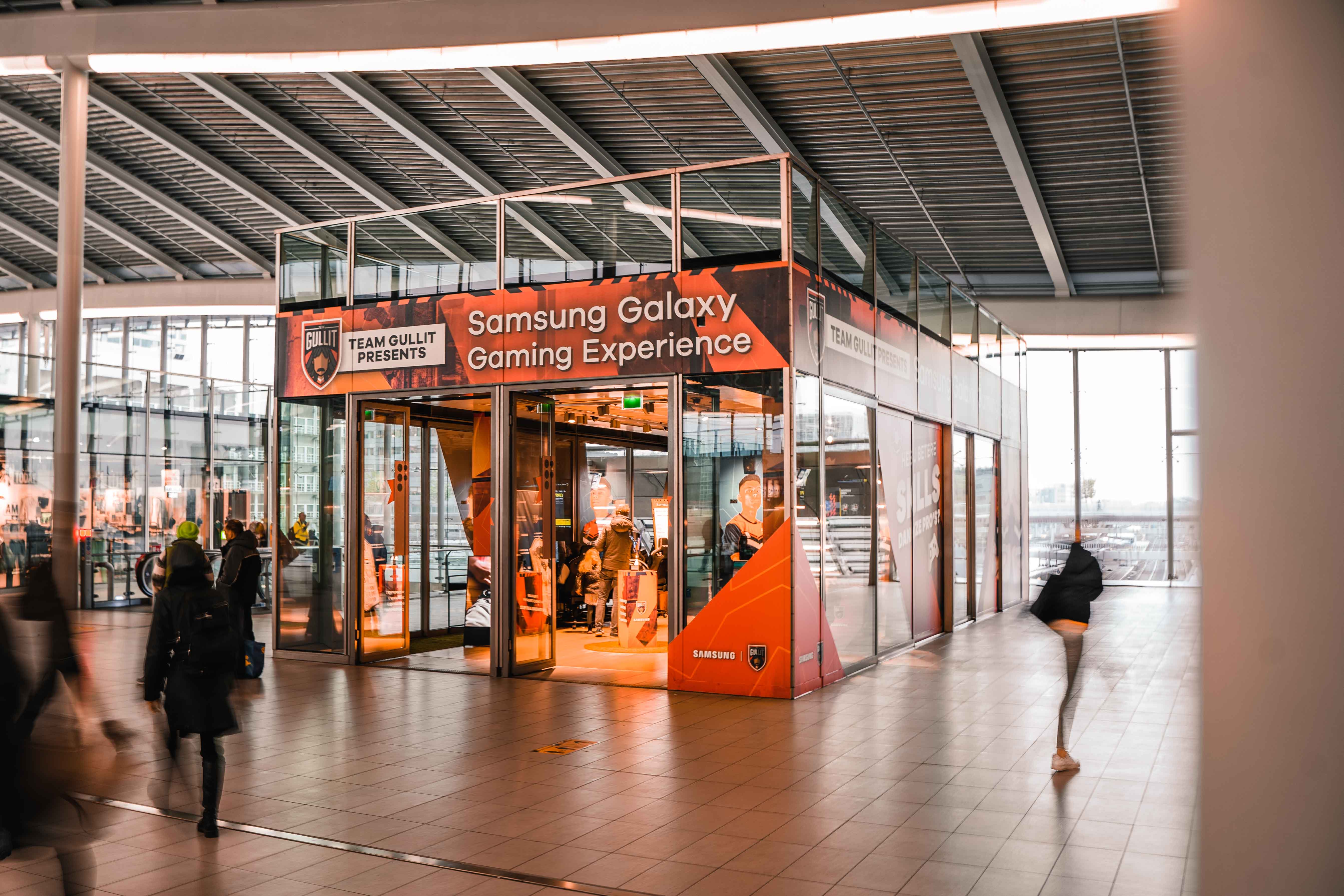 AMSTERDAM, April 5, 2022 — Team Gullit and Samsung have jointly opened a pop-up store at Utrecht Central Station. The store will be open for a week and challenges travellers and casual FIFA players to compete against the best FIFA players in the Netherlands.
Through the Samsung Galaxy Gaming Experience, the collaboration between Samsung and Team Gullit is literally taken outside the usual gaming channels. The Experience offers different gaming challenges that visitors can try to complete. Visitors who successfully do so will have the chance to win several prizes, including the Samsung Galaxy S22, the latest flagship model from Samsung.
The partnership between Samsung and Team Gullit has been in effect since October 2021. The collaboration kicked off with an in-game partnership, where the Samsung Galaxy logo featured on the Team Gullit jersey in FIFA 22. Ever since, Samsung aims to help Dutch FIFA players develop and wants to create unique experience for the target group. At the end of March, the Team Gullit Community Cup took place. An online FIFA 22 tournament where hundreds of gamers competed against each other. The top eight players qualified for the final on Sunday, April 10, which will be played live in the Samsung Galaxy Gaming Experience.
Focus on offline
''For Team Gullit, this is the largest offline activation we have run to date,'' says Corné Dubelaar, founder of Team Gullit. ''As a FIFA academy, we mostly operate online. Together with Samsung, we are now creating an offline hub for a week where community members can come and compete against their favourite FIFA players. In addition, this pop-up store is the perfect opportunity for us to get in touch with people who are not yet familiar with Team Gullit.''