---
Team Gullit and Philips OneBlade announce esports partnership
Date:

22 September 2022

Read time:

2 min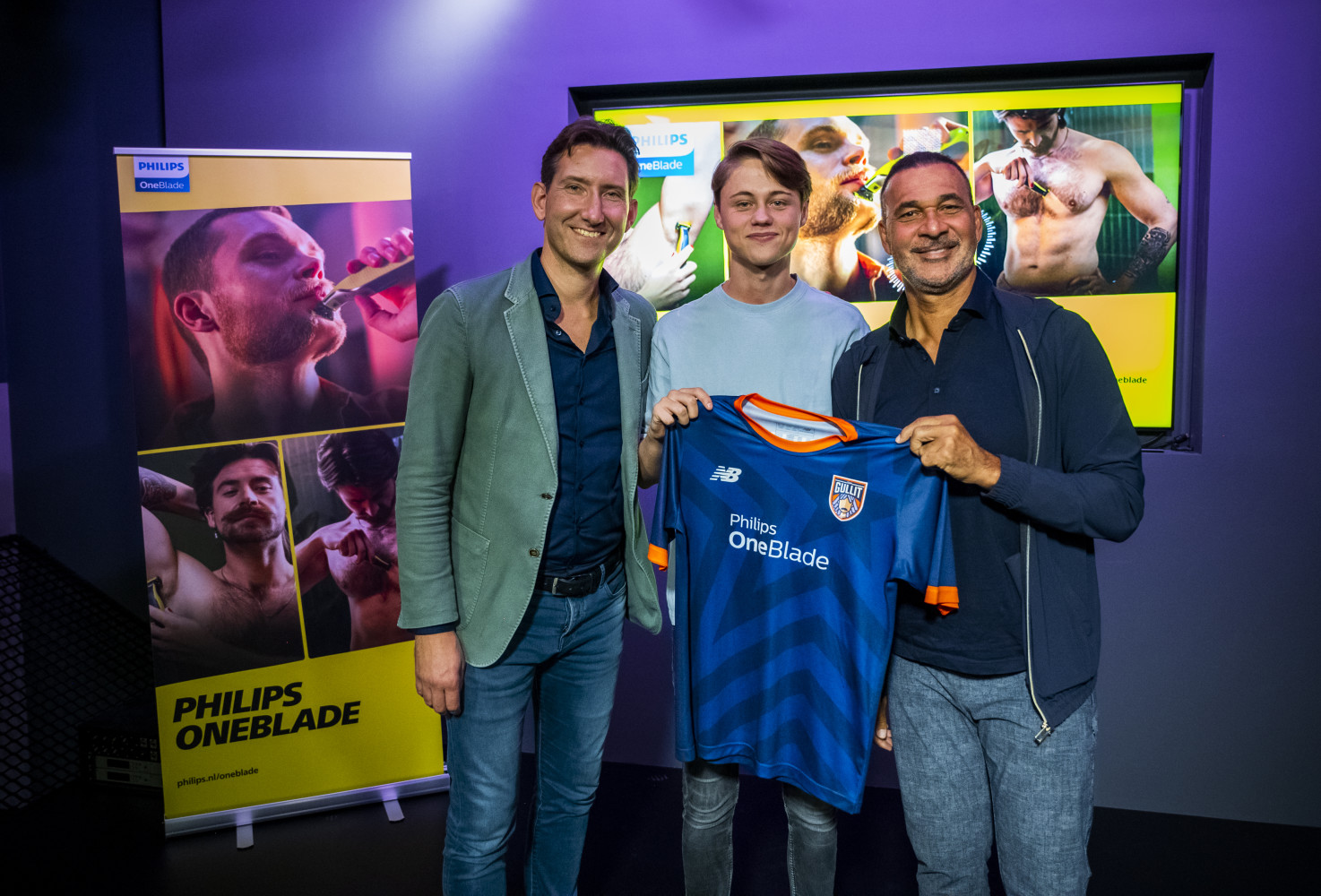 EINDHOVEN, September 23, 2022 — Philips, the global leader in health technology, today announces a new partnership between Philips OneBlade, the popular all-in-one shaving tool that Philips launched five years ago, and esports team Team Gullit. The Philips OneBlade product logo adorns Team Gullit's jerseys all year round. With this, Philips is taking the first step into esports.
Former Ballon D'Or winner and ambassador of Team Gullit, Ruud Gullit, is enthusiastic about the collaboration between Team Gullit and Philips OneBlade: ''All my life, I thought it was important to express my style. As a player and as a person. Over the years, my haircuts and facial hair have been the ultimate proof of that. I have been using the Philips OneBlade for years to create the style that suits me at the time. I also hope to inspire younger generations to dare to express their personality and style to feel better about themselves.''
OneBlade and Team Gullit players: style match made in heaven
The players of Team Gullit will wear their new jerseys with the Philips OneBlade logo during FIFA tournaments next year. In-game, the Team Gullit jersey has been one of the most used in FIFA Ultimate Team for years, a game mode with millions of players worldwide. EA has yet to announce whether Team Gullit will also get a place in the game this year.
Corné Dubelaar, the founder of Team Gullit, sees Philips OneBlade as the ideal partner: ''For years, we have been one of the best FIFA teams in the world, with several European championships and national titles to our name. But we don't just look at talent. We want Team Gullit players to be icons. That is why there is such a good match with Philips OneBlade. Together, we will ensure that our players look sharp during the FIFA23 season.''
Erik Schimmer, General Manager at Philips Personal Health, is equally pleased with the partnership: ''We see Team Gullit as a firm partner because they, like us, consider the importance of self-expression and authenticity. Many FIFA players are experiencing shaving for the first time and need to discover their style. Young people must have strong role models like Ruud Gullit, who dare to be themselves and express their physical style. The Philips OneBlade helps them discover their facial hair style and boost their confidence.''