---
Team Gullit and Philips OneBlade Present Team Gullit's Clash
Date:

10 November 2022

Read time:

1 min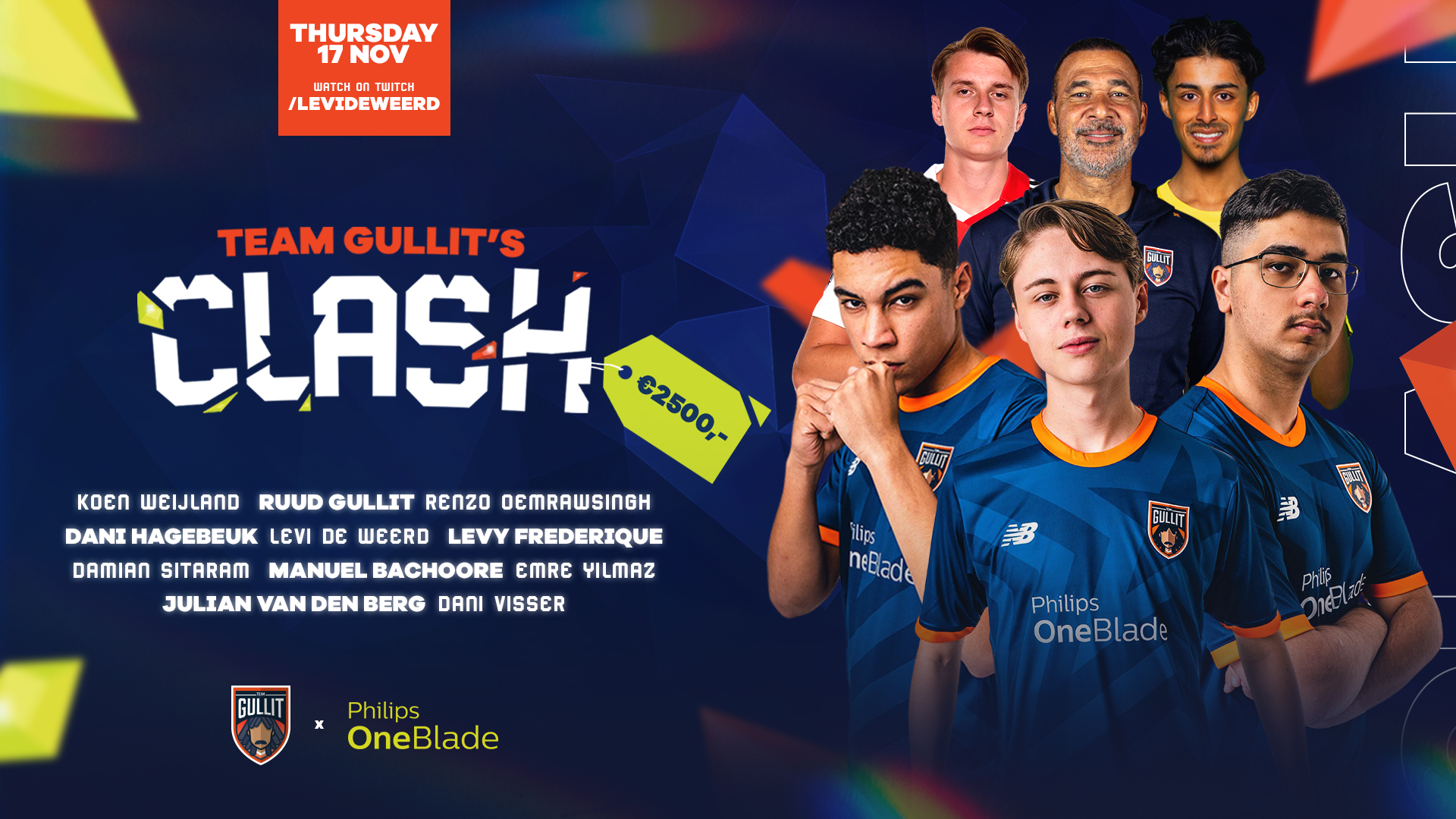 ALKMAAR, November 10, 2022 — On Thursday, November 17, Team Gullit, in collaboration with Philips OneBlade, the popular all-in-one shaving tool from Philips, organizes Team Gullit's Clash. The eight best Dutch players will compete against each other in the first major FIFA23 tournament in the Netherlands. The live stream is presented by Ruud Gullit, Koen Weijland and Renzo Oemrawsingh and is available on Twitch.
Team Gullit's Clash is the first joint activation of Team Gullit and Philips OneBlade since both partiers announced the partnership in September 2022. At the Team Gullit HQ, Levi de Weerd, Dani Hagebeuk, Julian van den Berg, Emre Yilmaz, Dani Visser, Manuel Bachoore, Levy Frederique and Damian Sitaram compete against each other. The winner of Team Gullit's Clash wins 1.500 euros.
For the fans at home, there is plenty to do during the live stream on Twitch. Viewers at home can ask Ruud Gullit live questions, enjoy the best gameplay FIFA offers, participate in giveaways, and improve themselves through Team Gullit's tutorials.