How to Use Timed Finishing in FIFA 22?
Date:

15 February 2022

Read time:

4 min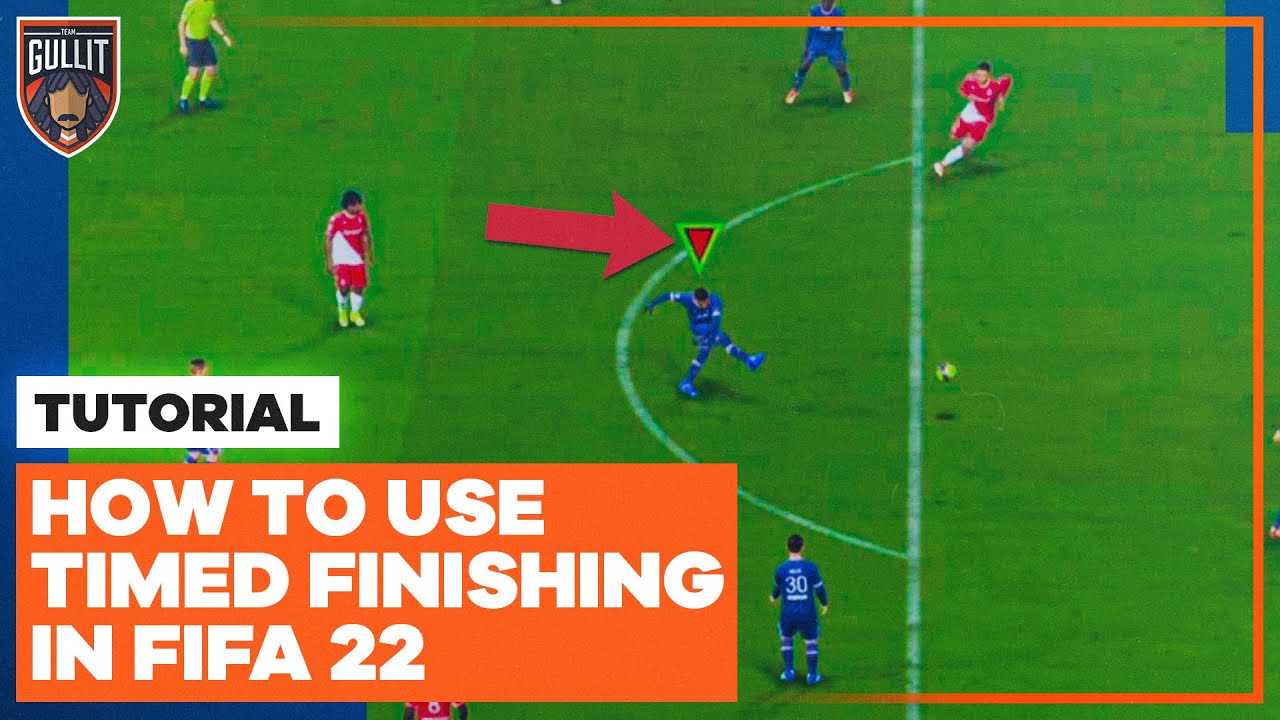 One of the most important things in FIFA 22 is, without a doubt, scoring goals. You can score goals in many, many ways, but today we focus on one particular style of shooting which requires some practice and skill to master. We teach you how to use timed finishing in FIFA 22.
Before we start, let's talk about why timed finishing is so effective. Green timed shots are actually more powerful and usually more accurate. This means that even players who are not the best at finishing will still improve their shots by timing them green. You can land a perfectly placed shot with a player whose shooting skills are around 60 by making sure you time the shot green. It just adds something to the shot, which makes it almost perfect.
The trick to this is that you will always have to have the timing right before the ball leaves the player's foot. You charge your power, and when you start to see the animation, that's when you press the shooting button again to time the shot green before the ball leaves his foot.
If you want to practice timed finishing, we advise you to play some skill games, especially 'Shooting Beginner', where you can learn to perfectly time your shots in the box. You can also practice timed shots from outside the box in this game mode. If you practice this for 5 to 10 minutes a day, you will start to notice every animation and become better at it. This is because your muscle memory will remember the right timing eventually.
Risk vs. Reward
The next question is: Do I have to time every shot? Well, unless you've become so confident that you know you can hit every timed shot perfectly, you should not. If you time the shot too late, it is not a big issue, because this is 'white' timing. It's a bigger problem when you time a shot too early, and it becomes 'yellow' or 'red' because this will make your shot fail most of the time. We would not advise you to use timing when you are close to the goal, because messed-up timing will waste a big chance for no reason. So, keep in mind that timing too late is not a big deal, but timing too early could cost you a game.
When to use Timed Finishing?
So, when do you want to use timed finishing? If your player has enough time to 'swing' his leg and have a calm shooting animation, you can go for a timed finish. Having more time will make it easier to time a shot perfectly. This is the best way to practice the shots and get the hang of it. If you feel comfortable, you can also try to use timed finishing during short animations, but be careful not to mess up big chances in important games.
Timed finishing can be a really useful tool when you get a hang of it. On the other hand, it can also be your biggest enemy when you are not confident or consistent enough. Make sure you practice enough before using this in important games and train this technique every day for about 5 to 10 minutes. If you do this, you'll be a timed finishing pro in no time.
Learn from the pro's
As with many things in life, some things are easier said than done. If you want to become a better FIFA player, you'll want to learn from the best. At Team Gullit, we have decided to compile the knowledge of our trainers and players into a Team Gullit FIFA course. We cover all of the important skills and know-how in FIFA 22, including Skill Moves, Crossing, and Finishing. 
Each topic is thoroughly discussed and explained by one of our coaches. Feel free to focus on the lessons that you feel you need to improve the most on. Obviously, we recommend doing the full course, as we feel each topic is equally as important. The course consists of a total of 25 lessons, each accompanied by a video. These lessons take between four to seven minutes each, however, practice takes time. So make sure to check out every lesson multiple times if necessary.
As a FIFA Academy, we believe that everyone should be able to enjoy FIFA lessons from the best. That is why we kept our course affordable, at 20 euros. For that price, you'll get the full course without any limitations. Need to up your FIFA game? Well, we've got you covered! 
Questions? Feel free to send us an email or contact us through our social media accounts. And make sure to check out our players this year in several of the biggest FIFA competitions.
Looking for more tutorials?!
We have got you covered. We create educational videos on our YouTube channel and have created the following tutorials on our website: