FIFA 22 Tips & Tricks: Get Better at FIFA
Date:

17 January 2022

Read time:

4 min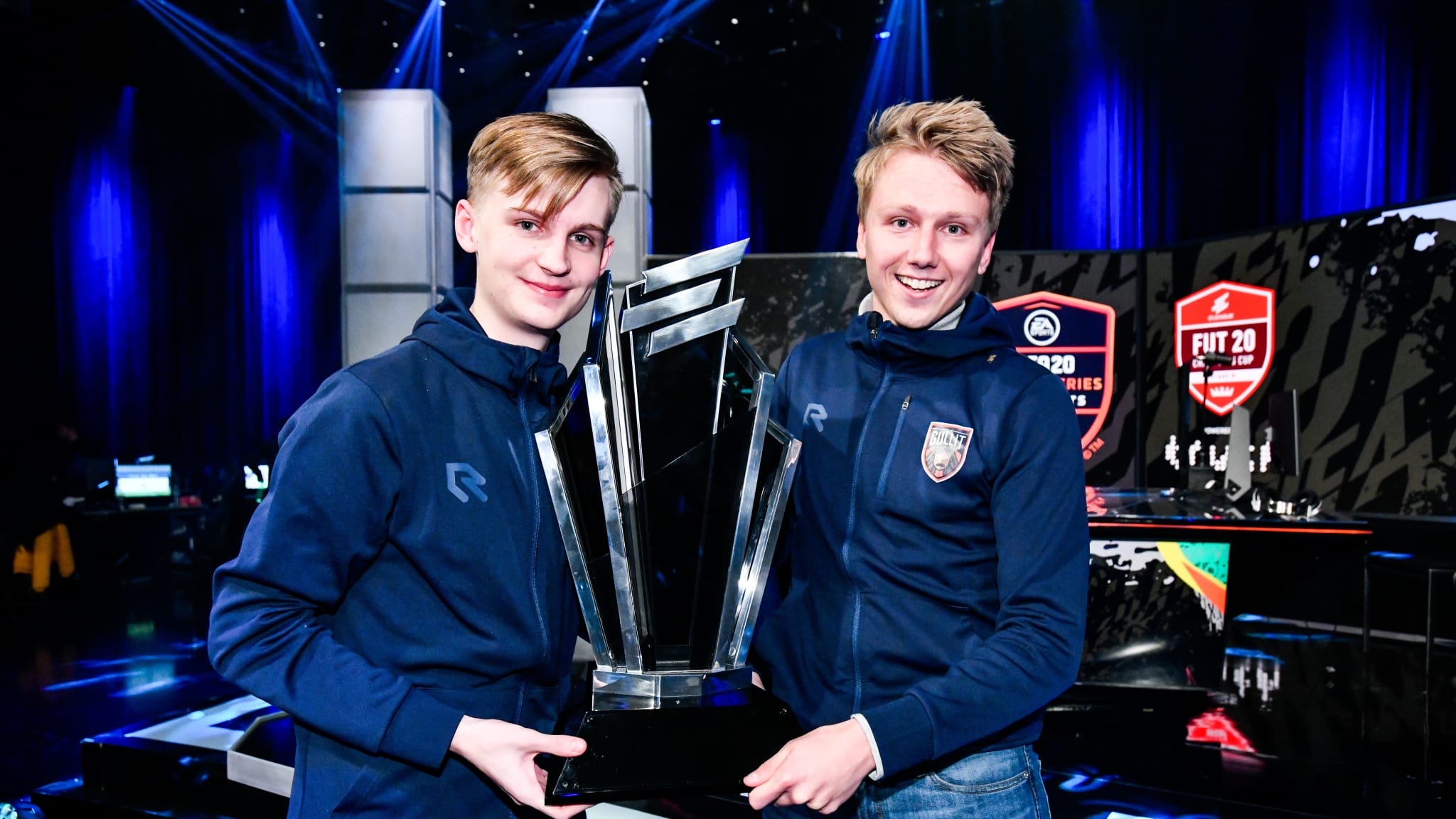 Are you that one friend who gets beat on FIFA by all his friends? Stop being that person. Up your game. We're here to help you out. Take your FIFA 22 skills to the next level with the tips listed below. Win more games, have more fun and rack up better rewards.
Our tips cover general tips, attacking mechanics, defending principles and game management. It's hard to name all the things you need to improve on to get better results, but we've listed the things we value the most. Sit back, relax, and take this in.
1. Learn from the professionals
Don't try to find everything out for yourself. Use the knowledge that other people have already gained in the past. Watch live streams of professional players and check out the YouTube channels that produce educational FIFA content (such as Team Gullit and BorasLegend). Use the information they provide you with. Practice in the arena. Use it in matches. Get better.
2. Use timed finishing
If you don't time your shots yet, you miss out on some free goals. Whether it's finesse long shots, 1 on 1's or shots in the box - timed finishing makes the difference. It's hard to tell you the exact effect of timing your shots, but it definitely helps. Do you struggle with timing your shots? Make sure to practice this in the arena before using it in competitive games because it will cost you at the start.
Looking for a video on how to time shots? We've got you covered!
3. Use the right custom tactics
'What tactics should I use?' This is probably the question we get asked the most. It's hard to tell you without seeing your game, but in most cases, you can try out the custom tactics of professional players. Note: don't just straight out copy them and stick to it. Make sure to use the pro's settings and edit them to whatever suits your game. Do you prefer to create attacks through the wing? Make sure to keep your wingers on 'stay wide', even if a professional player doesn't run that.
4. Grind in the practice arena
It's there for a reason. Is it sexy and fun? No. Will you get better? Most definitely. The best example is the two-time European Champion Levi de Weerd. He spends an equal amount of time in the practice arena and in regular games. Why? Because he works on crafting the best mechanics. He learns how to do skill moves without doing the wrong one, he gets quick on the sticks and finds out about new skill move combinations.
5. Get to know the meta mechanics
Every FIFA has its' own effective mechanics. In FIFA 19, it was the El Tornado cross. In FIFA 21, it was the Directional bridge. FIFA 22 has them too, albeit in a less extreme fashion. To get the best results, you need to master all of the mechanics that work well.
Here's a list of the most effective mechanics in FIFA 22:
6. Keep your defence organised
Many players have the tendency to go all out when they are down by one goal or when the opponent gets past the CDM. That doesn't work. Patience. Keep your defence organised, and your chances will still come. Don't let them score a couple more and make the situation more complicated than it already is. Obviously, you need to apply pressure when you're losing by one goal in the 80th minute, but don't go all out when it's still early in the game.
7. Use goalkeeper movement
Goalkeeper movement is the best way to keep your opponent from scoring goals if he has already beaten your defenders. It's a mental game. You should know the main angles someone can score from and go from there. Move your keeper to that corner, or fake that movement and go the other way instead. This is incredibly hard to deal with at the start of games and will take some adjusting from your opponent.
8. Buy our FIFA Course
Some self-promotion will not harm anybody, right? If you are ready to take it to the next level, make sure to check out our FIFA Course. The Team Gullit FIFA 22 Course will help you get better at all of the essential aspects of FIFA to take your game to the next level.
If you are looking to up your game by training on aspects that we train our own players on, this one is for you. We cover all of the important subjects in FIFA. Think skill moves, crossing, shooting, dribbling, set pieces, finishing, ways of defending, decision making, applying pressure, and so much more.