---
Team Gullit's FIFA 22 Setup & Gear
Date:

16 November 2021

Read time:

4 min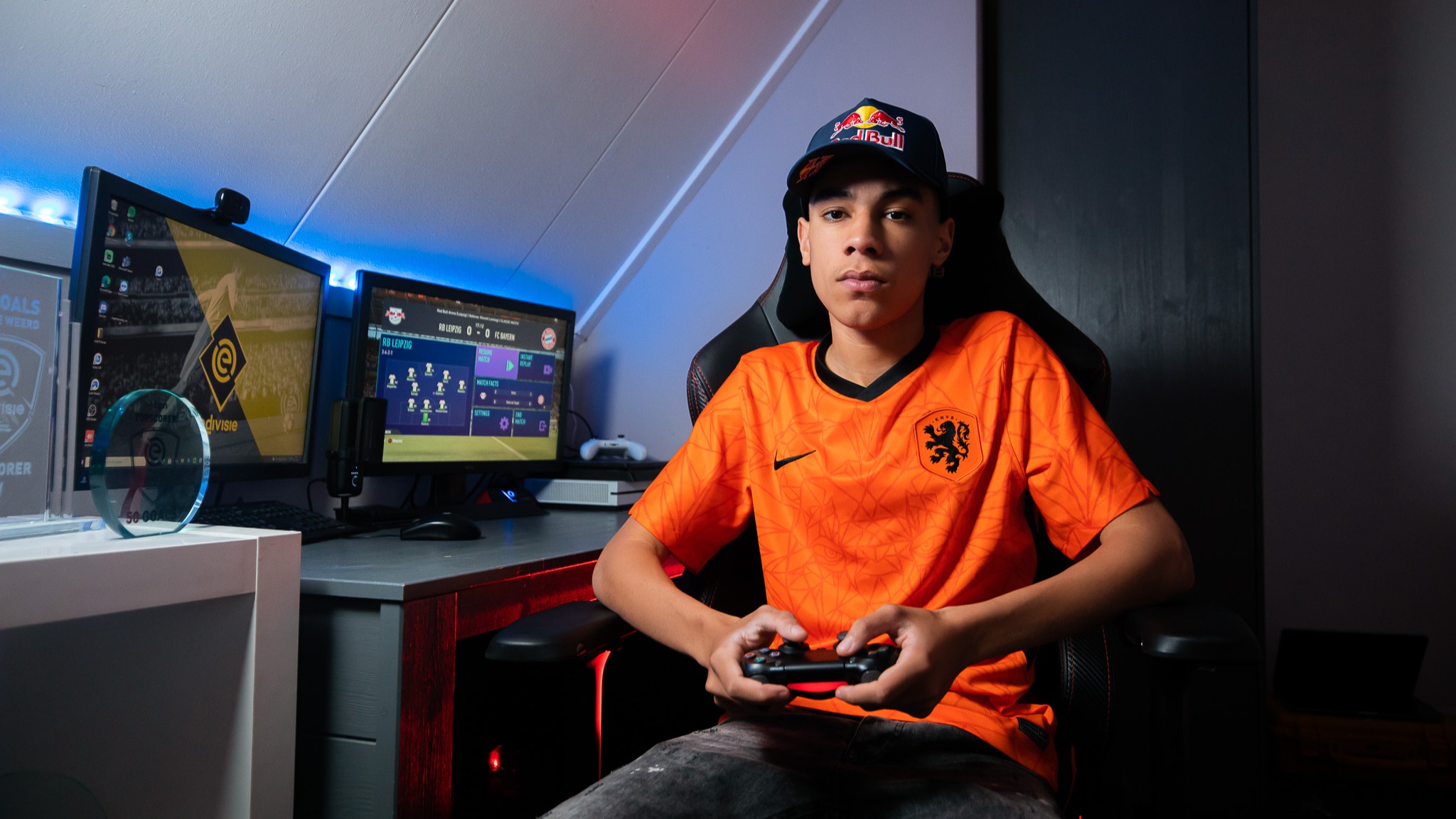 Our FIFA Gear & Setup [2022]
Most questions we receive on social media are about our setup. What kind of monitor do the Team Gullit players use? Does Levi play with a regular controller? What products do the Team Gullit talents use to stream on Twitch or YouTube? We tackle all of these questions in this article, as we describe all of the gear we use.
Console: Sony PlayStation 5
This is the easiest one. Before the FIFA 22 season, EA Sports decided that there will no longer be competitive FIFA on the Xbox console. Besides, they already announced that the competitive scene was to take place on the next-gen consoles.
For us, there is no difference between the standard and digital versions. Some players use the standard version, others use the digital one.
Controller: Sony PlayStation 5 DualSense Controller
Nope, no special controller involved. Many people slide into our DM's to ask if any of our players use the custom Scuf controllers, but we don't. It is incredibly useful for games like Call of Duty, but not so much for FIFA. Keep it plain. Keep it simple.
Monitor: BenQ MOBIUZ EX2510S
A monitor is the most important part of the setup. We wrote a long article on what you should be looking out for over here, but we'll also sum up the most important things here. Several factors play into account when choosing a monitor specifically for FIFA 22.
First of all, response times are the most important for FIFA players. The faster your input gets registered, the better your gameplay becomes. A faster reaction to a move the opponent makes can make the difference between winning or losing. Look for anything with a stated 1 millisecond response time.

Secondly, refresh rate. As the Xbox Series X and PlayStation 5 allow players to play at 120 Hertz, you want to be able to have a monitor that supports that. Any monitor that has HDMI 2.0 and a 144 Hz refresh rate or above should be a decent option.

The last important factor: color reproduction. After all, we want to be able to spot the tiniest details when playing FIFA: where is the opponent, where is the ball and am I able to interpret the radar? We recommend going for IPS and VA over TN panels. Even though the latter has traditionally had better response times, over the last few years the differences have become second to none.
BenQ MOBIUZ EX2510S, 1080p resolution, 144 Hertz refresh rate, IPS panel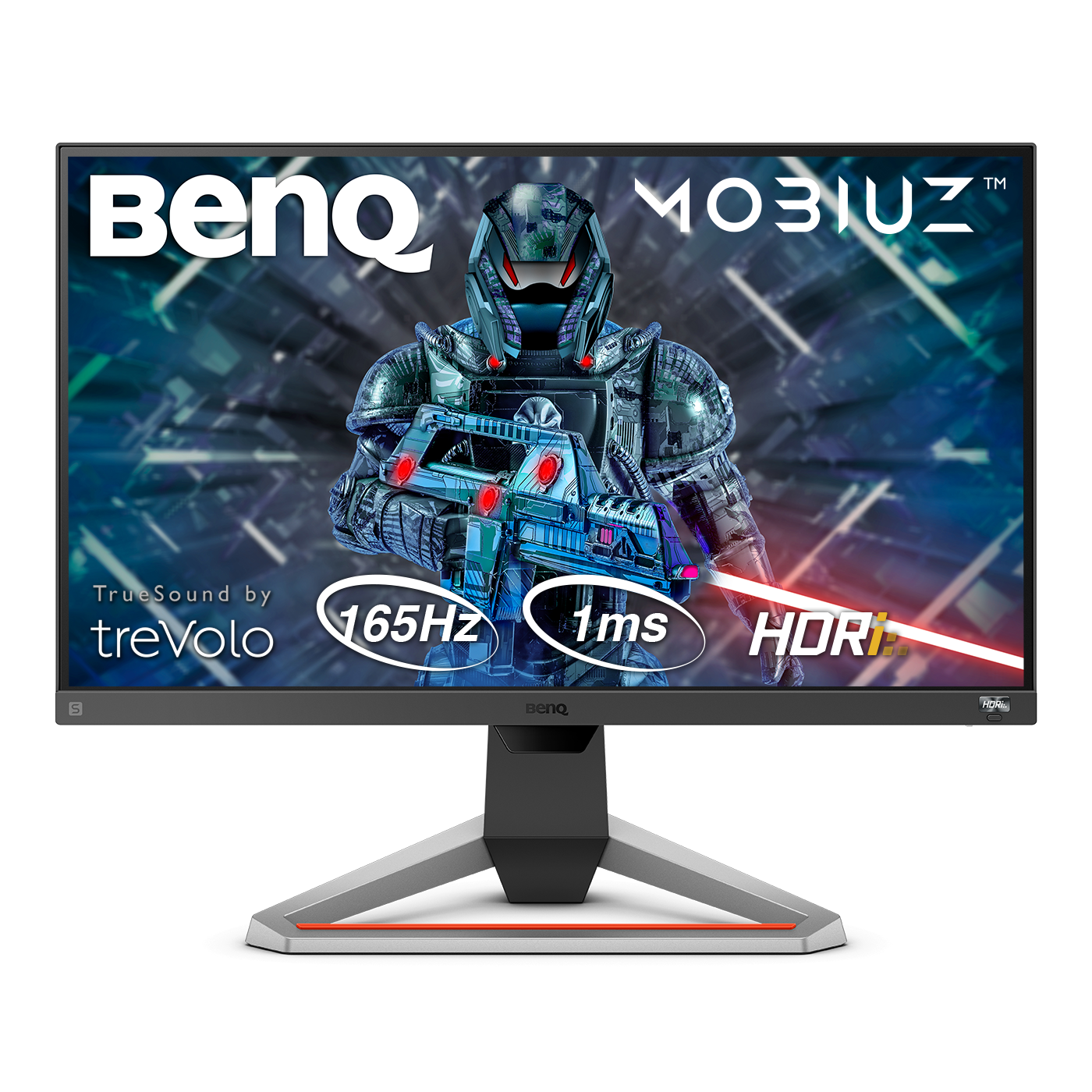 Our official partner BenQ easily produces one of the best FIFA 22 monitors on the market:  the BenQ MOBIUZ EX2510S. All of our players use this monitor, including Dani Visser, Manuel Bachoore, and European Champion Levi de Weerd. The monitor features a 1 millisecond response time, an IPS panel for accurate color reproduction, and a 144 Hertz refresh rate. On top of that, the monitor is fairly inexpensive, coming in at around 250 euro's/dollars. Add to that a height-adjustable stand, and you have yourselves the best all-around FIFA monitor you can get.
Gaming Chair: Playseat L33T
If you spend countless hours grinding a game, whether it is Call of Duty or FIFA, you need a comfortable chair. We have tried many options, but Playseat chairs are our favourites. They are big. They are soft. They are comfy. They are quite pricey, though.
The backrest offers plenty of support to the back while reclining but also supports forward swivel movement, while in a more active gaming position. The armrests are fully adjustable and allow you to play games in whatever way you like to sit.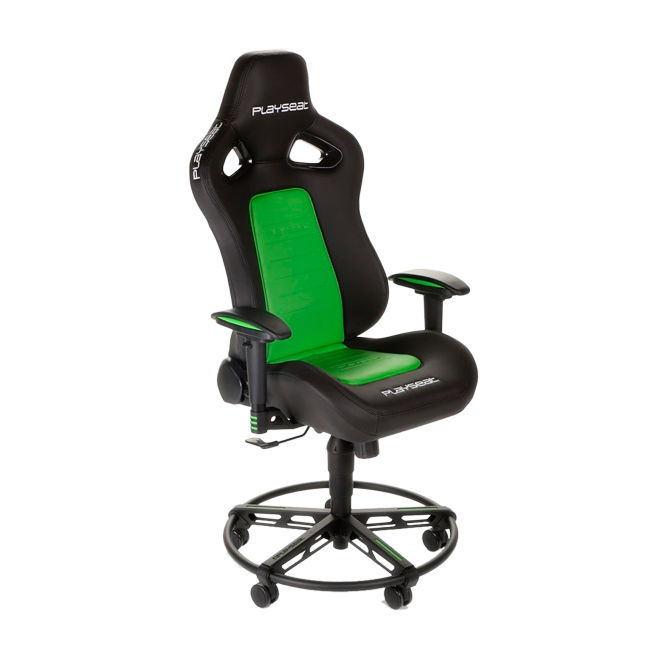 Capture Card: Elgato HD60 S+
The upcoming three products are all produced by Elgato, and believe it or not, we are not sponsored by them. They just offer the best affordable streaming equipment around.
You can use the Elgato HD60+ S to live stream your gaming sessions. While the HD60 S+ also records in 4K, it is primarily designed to be used as a streaming device. We can't give you too much of a review on this one, other than that this one does the job it is supposed to do. It streams. In good quality. With little to no delay.
Microphone: Elgato WAVE:3
Just like the capture card mentioned above, the WAVE:3 microphone does the job. It's plug and play, the sound is great and it looks good. If things are about to get heated, the microphone uses Clipguard technology. When input levels peak, the technology reroutes sound through a second signal path that runs at a lower volume. This results in a clean audio output, no matter the volume of your input.
The Team Gullit office has the WAVE:3 equipped with the pop filter for protection from plosive noise and a shock mount to isolate the microphone from transferred noise.
Lighting: Elgato Keylight
Lighting is the way to make your camera feed shine. Once again, we use Elgato's product. The Keylight offers great lighting, is easy to use and is far more suited to be used in smaller content studios than softboxes. Dani Visser, who is a YouTuber uses the Elgato Keylight combined with the Elgato Stream Deck. This allows him to adjust the brightness and power up the Key Light with just one button.