---
Everything about FIFA 23 Division Rivals
Date:

3 April 2023

Read time:

3 min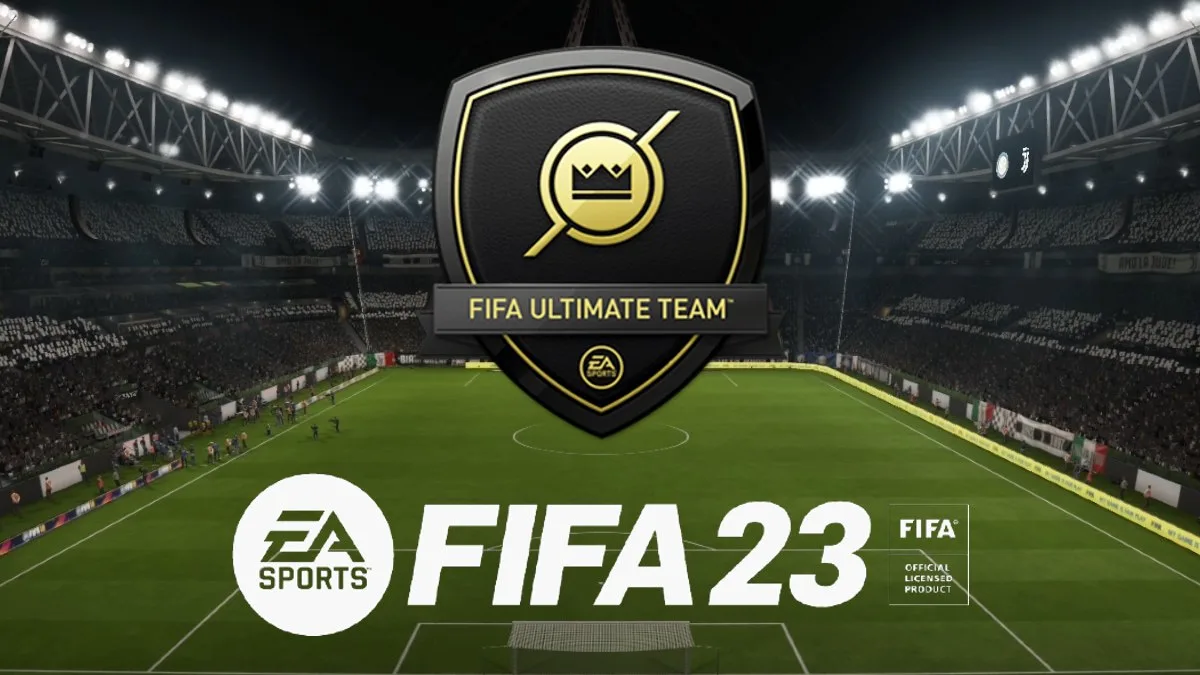 As with every recent FIFA game, in FIFA 23 players can once again complete in Division Rivals. This online seasonal competition stacks you against players off the same level. However, being the the best player can earn you top of the line rewards. We will tell you everything you need to know about Division Rivals in FIFA 23.
How does FIFA 23 Division Rivals work?
FIFA 23 Division Rivals is very simple. It's an online seasonal competition in Ultimate Team. This game mode has a ranking system, and your skill level decides which rank you get. By playing matches against other players and winning those matches, you earn rewards and go up in rank. The Division Rivals season depends on the Ultimate Team season and lasts for six weeks. You can earn seasonal rewards and weekly rewards, which we will tell you more about later in this article.
Divisions and making progress
In Division Rivals, they use a rank system. This system consists of divisions. These divisions, on their own, have different phases. Everybody begins in division 10, and through winning games, you go through phases and land in the next division.
In total, there are eleven divisions. If you win a couple of games in division 10, you get promoted to division 9, then to division 8, and that's how you work yourself further down to division 1. For the best players, there's an Elite Division.
EA Sports has introduced win streaks to make progression much easier. If you win two matches against each other, you get a win streak, and then you go through two phases with each win. If you draw, then you stay where you are.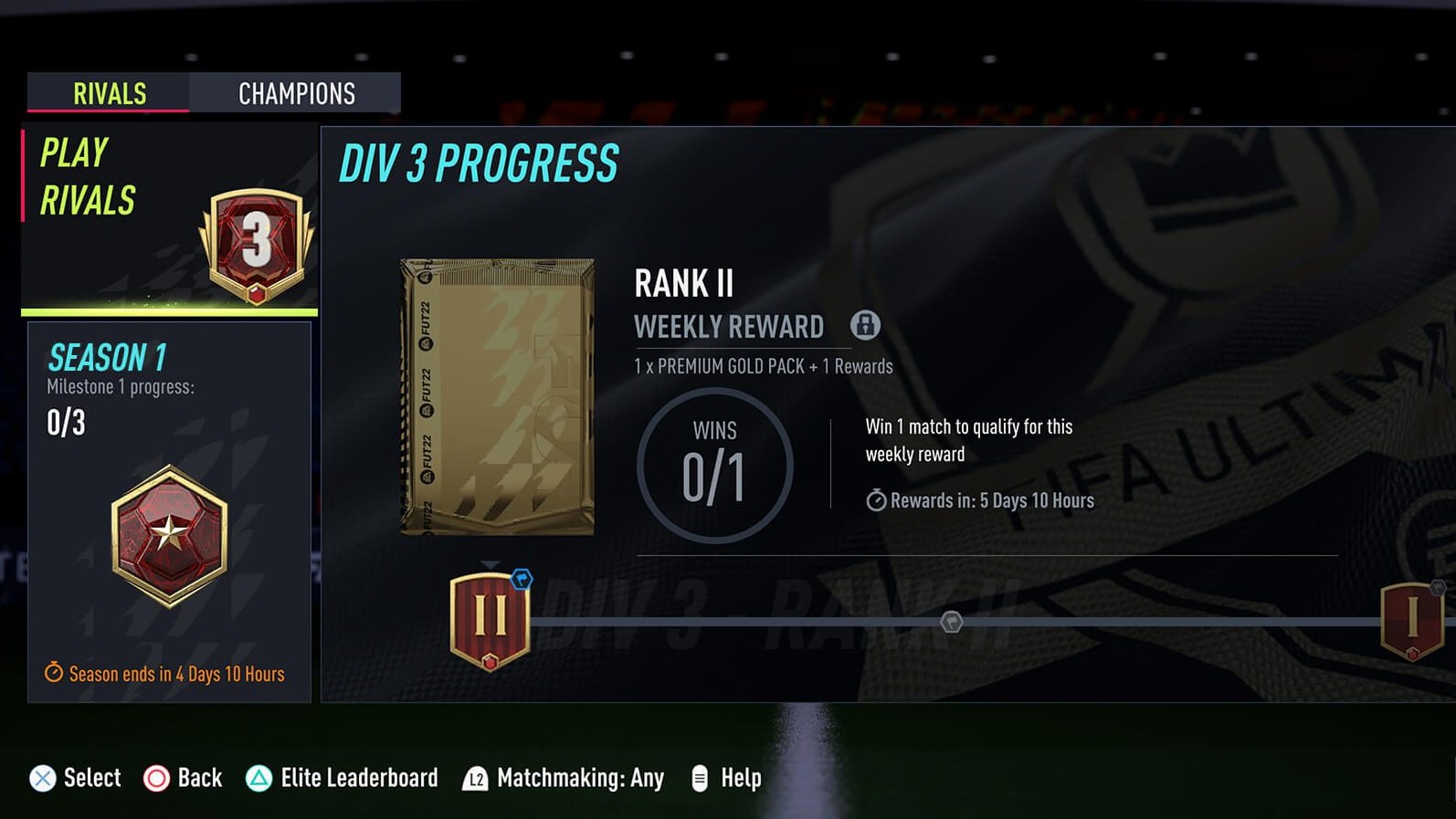 Weekly and seasonal rewards
As is most always the case with a good competition, players are not only playing for honor. Depending on which rank a player achieves, different rewards can be earned. There are two kinds of rewards.
Weekly rewards
Players are rewarded in Division Rivals for their performance throughout the season. But it's also possible to earn weekly rewards. Therefore you need to win a certain number of games. The same goes for the upgrade rewards, but more wins are required.
The rewards you receive for this depends on the league you are in. Should you start in Division 6 and finish in Division 5 at the end of the week, you will receive the rewards associated with Division 5. The rewards consist of coins, a number of tradable packs, or double the number of packs, but untradable.
Seasonal rewards
In every season, you can earn three milestone rewards. To do this, you must play a certain number of matches in Division Rivals. The requirements you must meet to earn a reward depends on the league you are in.
Claim rewards
The weekly rewards for Division Rivals can be claimed when the weekly competition ends. After that, it's possible to claim the seasonal rewards at the end of the season. Seasons last around six weeks.
Cross-play in Division Rivals
In Division Rivals, you are able to use cross-play. Cross-play offers players the opportunity to play against players who are active on another platform. For that, they have to play on a platform of the same generation.
Old generation: PlayStation 4 and Xbox One

New generation: PlayStation 5, Xbox Series X/S, PC and Stadia
The introduction of cross-play also affects the global top 200 leaderboard. It features the best players from all platforms. You must have cross-play enabled to view the leaderboard.