---
The best EA FC 24 controller settings
Date:

28 September 2023

Read time:

4 min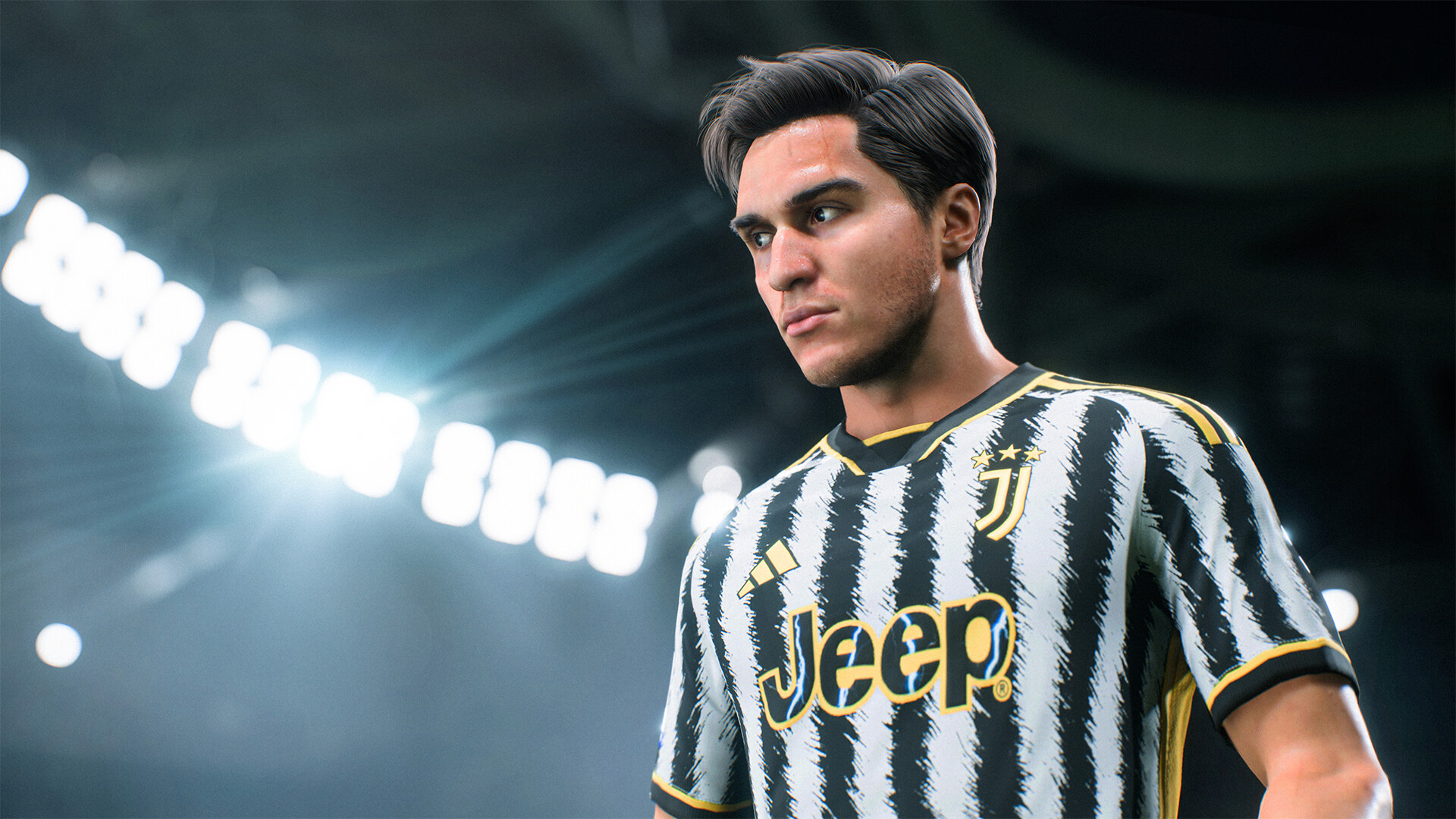 Within EA Sports FC 24, the controller settings can make a huge difference in your online performance versus other players. You can adjust almost anything, from your button layout to the amount of assistance you receive from the game itself. In this article, we will tell you the best EA FC 24 controller settings available. 
The settings discussed in this article might not be for everyone, as personal preference also plays a role. Therefore we recommend adjusting the settings if you feel like they don't fit your personal need. However, we think the ones stated are a great start!
Want to learn directly from our pro's and coaches? Consider buying our EA FC 24 Course, available worldwide!
Last years changes
EA Sports has added plenty of new controller settings over the last few iterations, and the biggest change last year was the Competitive Master Switch. This enables the player to switch between competitive settings and non-competitive settings. Keep in mind that the switch is always enabled in Division Rivals, Weekend League (FUT Champions), Online Seasons, Co-Op Seasons, and Pro Clubs. 
The competitive settings contain the following:
Contextual Agile Dribbling: Off

Auto Clearances: Off

Auto Flair Pass: Off

Auto Shots: Off

Assisted Headers: Off

Jockey: Manual

Through Pass Assistance: Semi

Defense: Tactical Defending
Another one of the newer features is Icon Switching. You can trigger this by pushing R and choosing a direction. We think this setting can come confusing very fast, and in a clutch-situations might even cause you to make mistakes. We recommend not using this feature and turning it off just to prevent screw-ups.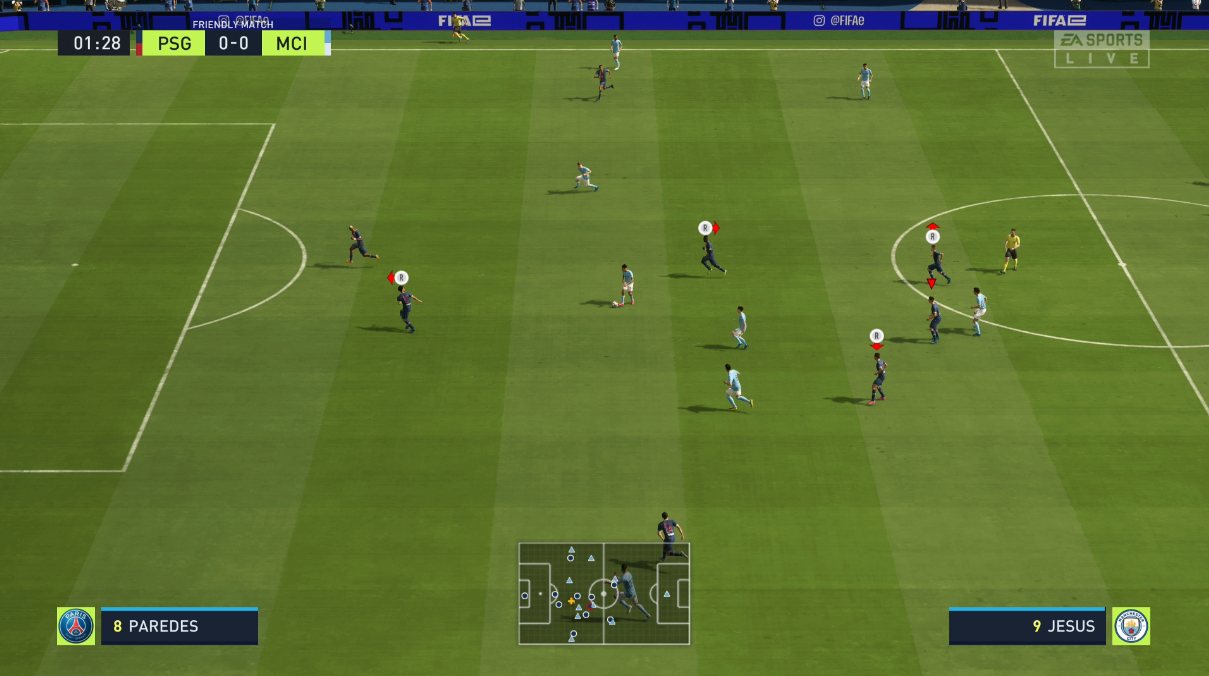 Clearance assistance is another newer feature in EA FC 24. We recommend leaving this option on directional. According to EA, this option will clear the ball in the direction that the player is moving. The computer will decide on the power behind the clearance as well as do it as soon as a football player of your team gets in contact with the ball.
EA FC 24 Controller Settings
So here are the best EA FC 24 Controller Settings. Keep in mind things can change if EA patches EA FC 24 in one way or the other. The base of most of the settings has stayed the same for years though.
We have divided our recommended settings into two parts: one which you have to adjust, and the others which we feel are better left on default.
Settings to adjust
We recommend disabling this unless you are new to the game. You can also adjust it slightly to only show you if you are passing in the correct direction, for example.
Unlike several years ago, timed finishing became increasingly popular in FIFA 22. The same can be said for EA FC 24, and players that are experienced with this feature have an advantage over players who don't. Mastering this technique can mean the difference between winning and losing. Timed finishing is especially good for Finesse shots, at the edge of the box or within the box.
Auto Switching Move Assistance: None
This option allows players to choose how much assistance they require when switching to a different football player. If set too high, changing your current running direction is almost impossible. We recommend setting this to none, as it gives the most freedom and control.
As discussed earlier. Turn this off as it can cause a lot of confusion. 
If you leave Analog Sprint on, you can adjust your sprint speed by pressing the sprint button down further. However, ideally, you always want to sprint at the same speed. So we recommend turning this off. 
Keep these default EA FC 24 settings
Next Player Switch Indicator: On
This option allows you to see which player you switch to when using L1/LB.
Pass Block Assistance: On
The computer will assist in automatically intercepting a ball when it is close by.
Auto Switching: Lobs, Cross Passes, and Loose Balls
We recommend not turning this option off. The computer will automatically switch to the closest players when a cross pass or lob happens, making defending much easier.
Clearance Assistance: directional
As discussed above, keep clearance assistance on directional.
This is one of the newer options in FIFA. The player lock allows you to let the computer control one of your players, which frees you up to control other players on the field to your desire. 
Right Stick Switching Reference: Player Relative
This is the default setting, where the player you switch to with your right thumb stick is centered. 
Ground Pass Assistance: Assisted
The strength and direction of your ground pass get assisted so they have a higher chance to be received unless you aim away from the box.
Shot Assistance: Assisted
When shooting the computer helps you with the direction and power of your shot
Lob Pass Assistance: Assisted
When shooting the computer helps you with the direction and power of your Lob Pass
Save Assistance: Assisted
Unimportant as it only assists in offline games.
This allows the player to adjust the direction of their pass or shot till the last second. This is extremely important, as you want to be flexible in your actions. And on top of that, this generally works better due to the delay (lag) you experience in online play, making it kind of mandatory. 
EA Sports FC 24
EA Sports FC 24 is the newest game from developer EA, and the first one bearing the new name after EA and FIFA could not come to an agreement. We do not expect the game to change fundamentally, but obviously, this will change in terms of support and how you would go about searching. Overall, we recommend checking out the best EA Sports FC Controller Settings, the finest EA Sports FC formations, and EA Sports FC defending and attacking tips.
Want to learn directly from our pro's and coaches? Consider buying our EA FC 24 Course, available worldwide!