---
The best packs in FIFA 23
Date:

6 April 2023

Read time:

4 min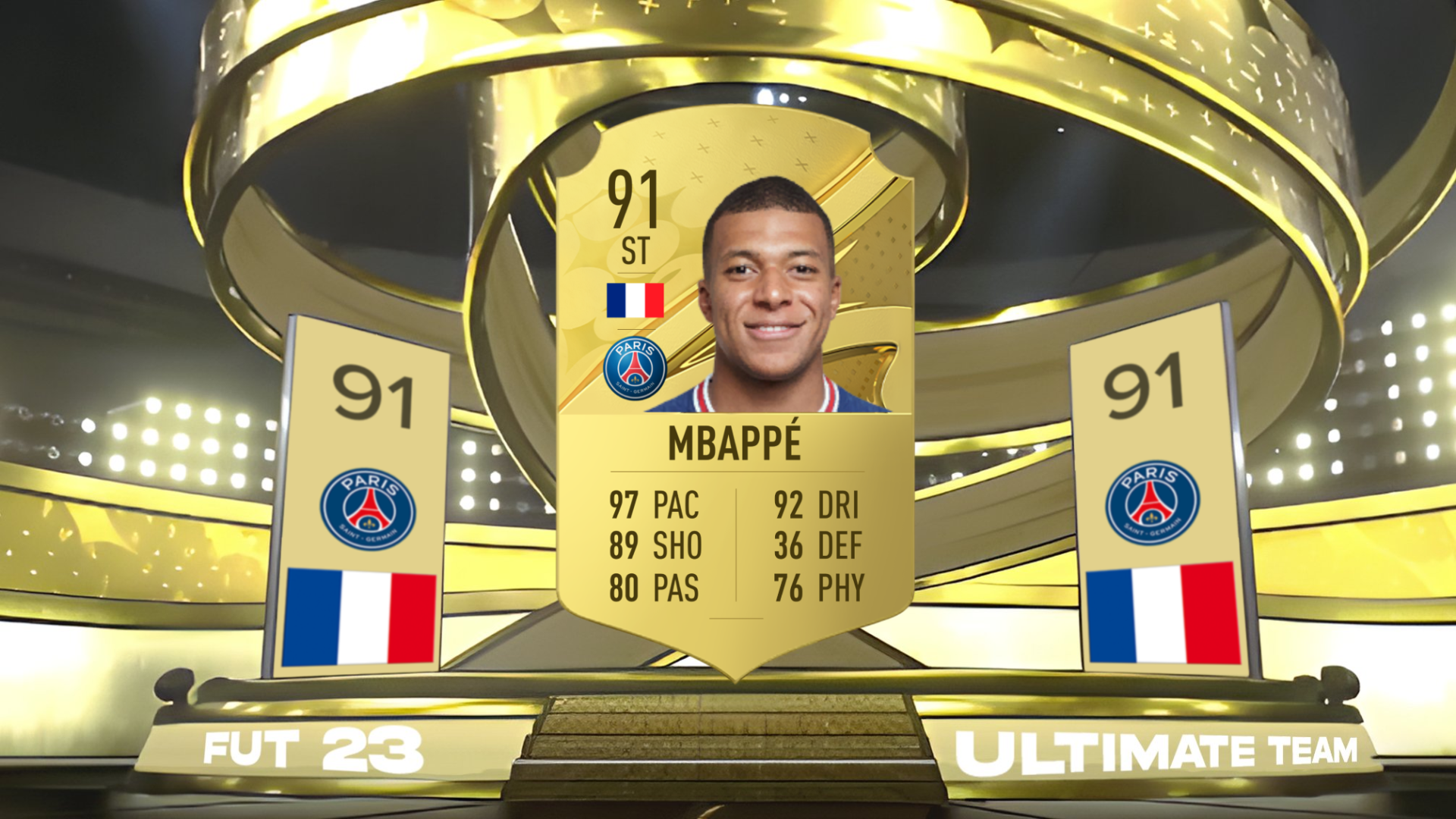 There are a lot of different FIFA 23 packs in FIFA Ultimate Team. So much so that it can be overwhelming. Is a Rare Electrum Players Pack better than a Rare Players Pack? Is an Ultimate Pack the absolute best pack? Don't worry, we are going to tell you all about the best FIFA 23 packs available.
Ultimate Pack (125,000)

Jumbo Rare Players Pack (100,000)

Rare Mega Pack (55,000)

Rare Players Pack (50,000)

Jumbo Premium Gold Players Pack (50,000)

Prime Gold Players Pack (45,000)

Mega Pack (35,000)

Rare Electrum Players Pack (30,000)

Rare Gold Pack (25,000)

Premium Gold Players Pack (25,000)

Prime Electrum Players Pack (20,000)

Jumbo Premium Gold Pack (20,000)

Premium Gold Pack (7,500)

Premium Silver Pack (3,750)

Premium Bronze Pack (750)
In FIFA 23 Ultimate Team, there are more packs available than ever. We have been seeing the same trend in the last few FIFA's: each year EA adds more packs for players to open.
Ultimate Pack
The Ultimate Pack is the best in FIFA 23. It is the most expensive pack that can be bought with real money. An Ultimate Pack has a value of 125,000 FIFA coins/2,500 FIFA points. In return, you will receive a pack containing at least 30 rare gold players. Of these 30, there may also be a FIFA Icons, FUT Heroes or another special cards.
Jumbo Rare Players Pack
The second best pack is the Jumbo Rare Players Pack. This pack has a value of 100.000 FIFA coins/2.000 FIFA points. Instead of 30 rare gold players that the ultimate pack has, this pack has 24 rare gold players.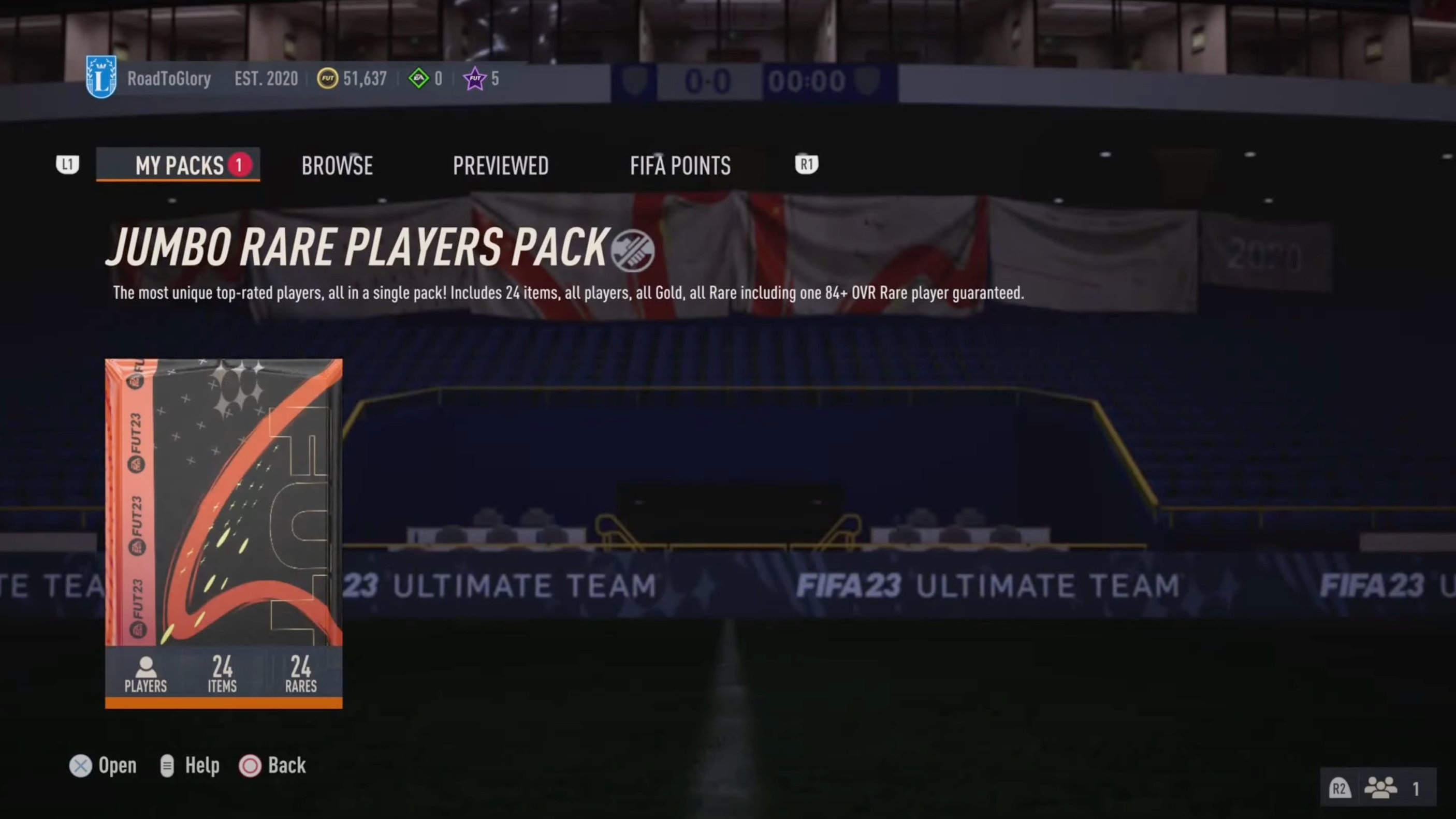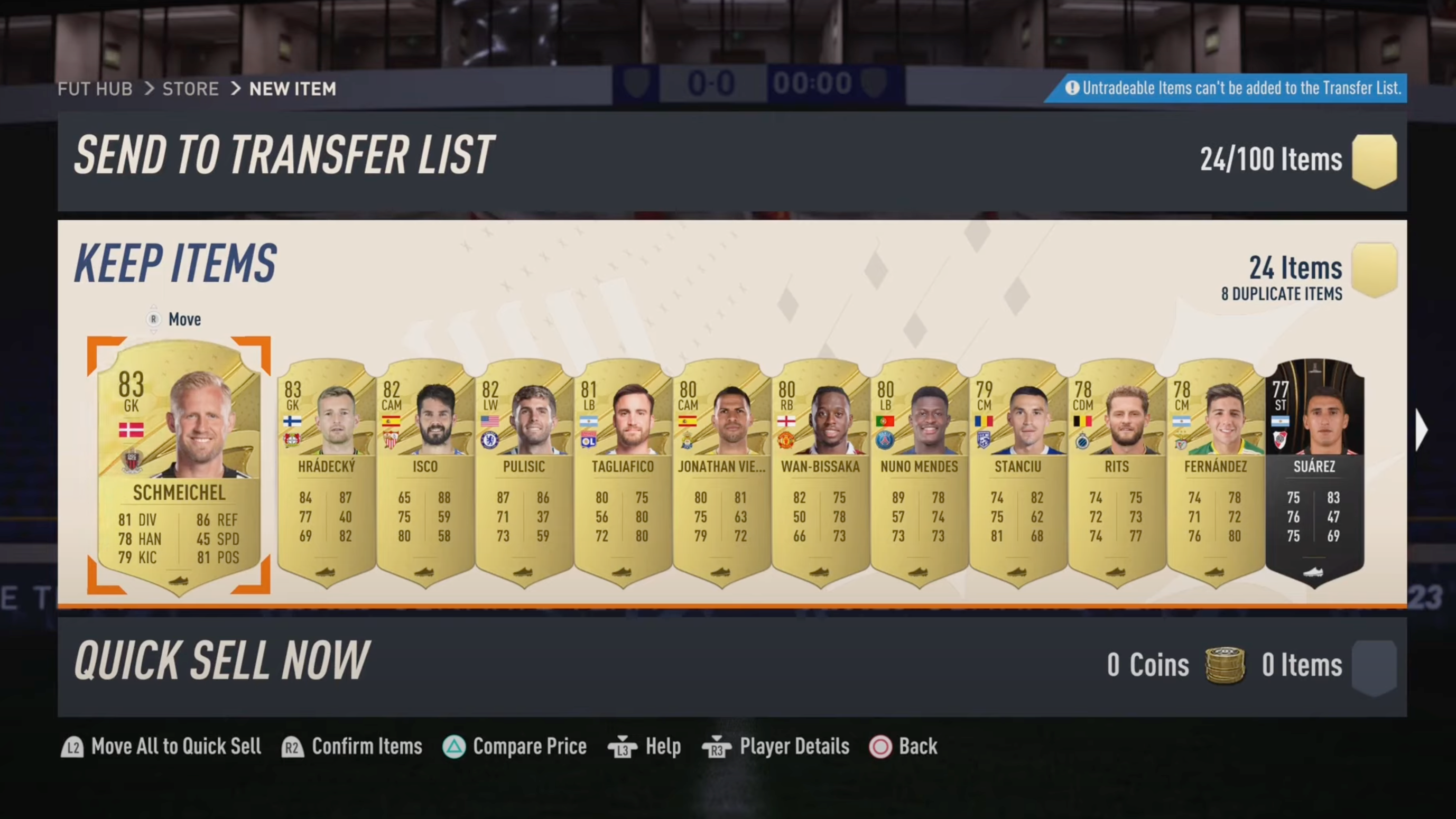 Rare Mega Pack
After the Jumbo Rare Players Pack, packs quickly become less valuable. You can open the Rare Mega Pack for 55,000 FIFA coins/1,100 FIFA points. This pack contains 30 rare items. It consists of player, users, stadiums and staff items. The exact numbers per item arent predetermined. Because of this, you have a chance of unpacking about 9 to 12 players.
Rare Players Pack
The Rare Players Pack contains exactly half of the value of a Jumbo Rare Players Pack. This pack costs 50,000 FIFA/1,000 FIFA points. The pack consists of 12 rare gold players.
Premium Team of the Week (TOTW) Pack
The Premium TOTW Pack has no value. The pack isn't available in the store as you can only get the pack from FIFA Weekend League Rewards. To earn the pack, you must achieve Rank III in the Weekend League. This pack guarantees you three TOTW players of that week. During Team of the Season (TOTS), the pack transforms into a Premium TOTS pack. You then get three TOTS players instead of TOTW players.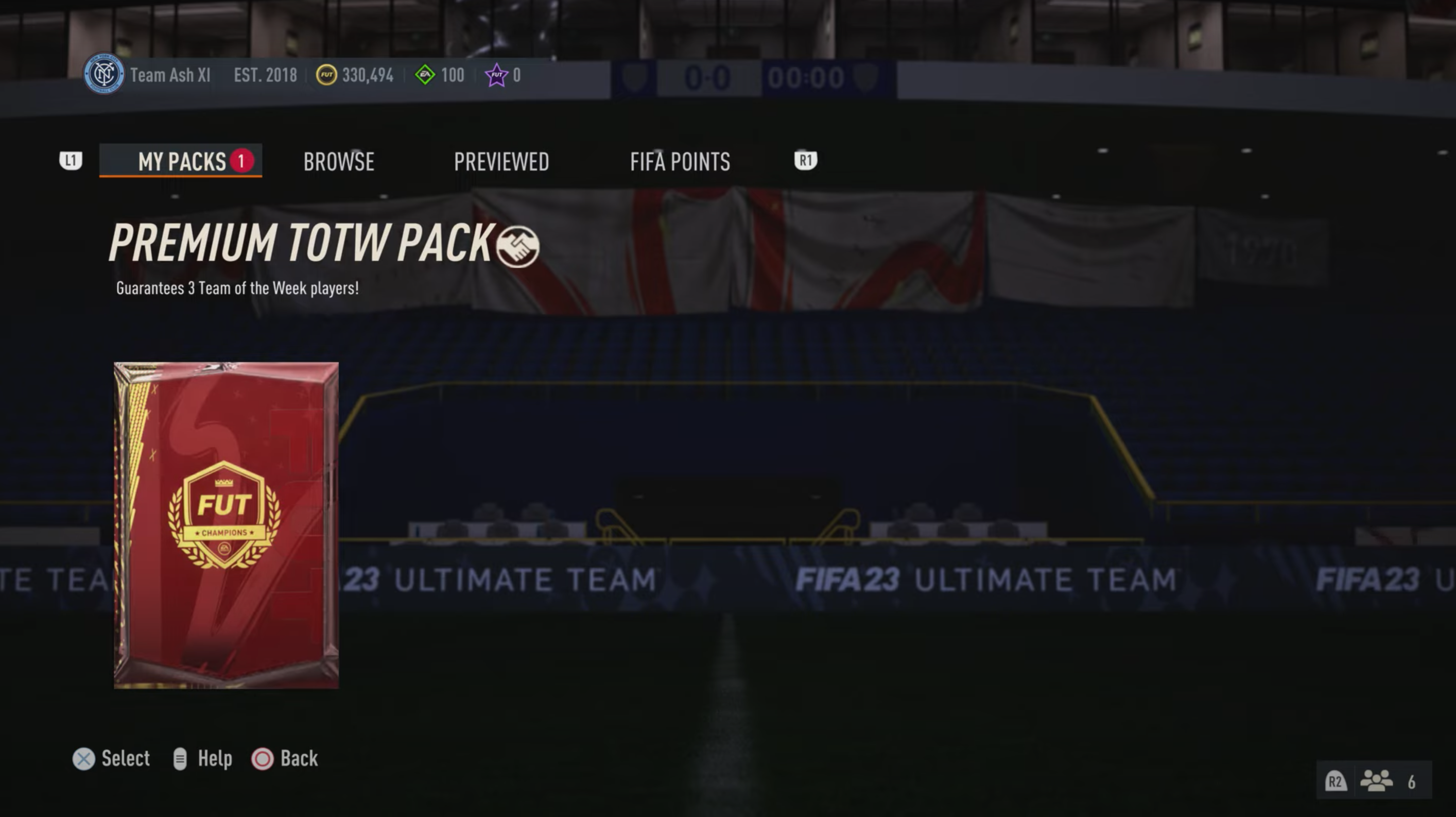 Best Squad Building Challenges (SBCs) packs in FIFA 23
We have just discussed the five best packs in FIFA 23. However, EA Sports releases several packs throughout the year that you can only get in SBCs. Lets go over them.
Icon SBCs
A first example of SBC packs are the Icon packs. EA releases several Icon packs that are guaranteed to contain an Icon. For example, at the beginning of the game, you can expect a guaranteed Base Icon SBC. This pack is guaranteed to have a Base Icon. That sounds very cool, but unfortunately, there are a lot of Icons in the game that are not very good. You must sacrifice a lot, in terms of player value, to get this pack. On the other hand, you can get the crème de la crème when it comes to Icons, like Ronaldo, Ruud Gullit, Pele and Johan Cruyff.
Icon Swap Packs
The Icon Swaps often also contain unique, valuable and very good packs you can't buy in the store. An example of this is the 84+ x20 Upgrade Pack. This pack includes 20 players with a minimum rating of 84. If there are no Icons in the Icon Swaps that you want, then such packs are always very valuable to get.
Upgrade Packs
The 84+ x20 Pack is an excellent example of an Upgrade Pack. Upgrade packs are only available in the SBC section. At the end of FIFA 22 and FIFA 21, EA released much better Upgrade Packs. For example, a 92+ x10 Pack was released towards the end of FIFA 21. In FIFA 23, you can also expect many Upgrade Packs. We wouldn't be surprised if EA will make completely new pack variants this year.
New in FIFA 23: Moment stars 
New this year in FIFA 23 Ultimate Team is the game mode FUT Moments. In this mode, players can play to earn a completely new currency: Moments Stars. Besides FIFA points and coins, you can buy packs with Moments Stars. Some of the packs you can unlock through this game mode differ from those available in the general store. For example, you can unlock a contract or draft token pack. The FUT Moments rewards vary per season, so we recommend regularly checking to see if you can unlock a good pack.